Ethno-eko Festival SVIESTS 2015
25th July, 2015
In 2014 and 2015 the Ethno-Eco Festival SVIESTS was part of an EEZ Grant Culture exchange project "Joikas un dainas". SVIESTS co-operated with a Sami festival ISOGAISA in Norway and exchanged both musicians and craftsmen, organised concerts and creative workshops, where Latvians were introduced to Sami crafts and music, but Latvian musicians and craftsmen travelled to and introduced their traditional culture to visitors of the festival ISOGAISA in Norway.
Concerts
Elin Kåven Àlgu
Norway
Elin Kåven music aims to bring you to the arctic sphere of folklore and mythology of the Sami People – the nomad people north of the arctic circle. She manifests the mythological creatures of the nordic part of the world and her concerts are descibed as fairy tales in notes. Her music brings instant calmness, with meditative and ambient influences, but mixed with poprock, world and folk genres make the expression free and organic. Genre: Arctic Folk Pop
DĀRDI
Latvia
This group unites young people from different parts of Latvia, who met due to their love of Latvian folk-music. The participants play different, not only traditional instruments and they put their own emotions into their interpretation of Latvian folksongs.
Austrumkalns
Latvia
The music "Austrumkalns" plays has traditional elements and principles, but the girls develop their music using modern instruments and arrangements. "Austrumkalns" have three percussionists who interchangeably join them for concerts: Welsh percussionist Hannah Beynon, Jēkabs Zariņš who is well known in the London Latvian community for his experimental kokle playing and Toms Svilāns, a London based Canadian Latvian.
Zari
Latvia
The group originates in Liepāja, a coastal town in West-Latvia, unites traditional music instruments with electronics thus interpreting Latvian folk-songs in a contemporary way.
Workshops
Sami Joiking
Norway
Led by 
Niko Mihkal Valkeapää
Sami singer and musician from Norway.
Traditional sami leather bag workshop
Norway
Led by
Geir Anders Hætta Berg
Geir will help every participant to sew his or her own Sami leather bag, that can be carried at the belt and practically used everyday. Geir is a Sami craftsman working in leather and wood.
Kokle crafting workshop
Latvia
Led by
Andris Roze
Andris Roze is a folkmusician and craftsman as well as intrument-builder, specialising in kokle and other traditional instrument building. He also makes archaeological bronze jewellery reconstructions.  Within four days participants will have the opportunity to build their own kokles.
Traditional bagpipe playing (beginners)
Latvia
Led by
Māris Jēkabsons
Māris Jēkabsons plays the bagpipes for more than 15 years. He plays in the bagpipe and drums group"Auļi" as well as in the early music ensemble "Trakula". Other musical ensembles include "Ludus" and"Olive Mess", "Skandinieki" and "Laiksne" as well as other projects. Previous experience is not necessary to start playing the bagpipes, one only needs an instrument. Participants will learn to tune and play their bagpipes, different exercises and playing techniques. Teaching will be done in groups and individually, and you will learn to play your first traditional tunes.
Sami culture, shamanism rituals and ceremonies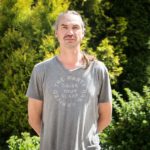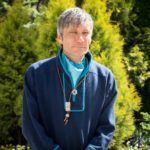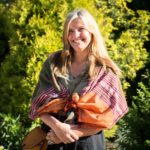 Led by
Ronald Kvernmo, Robert A Vars-Gaup, Hege Dalen Ronalds Kvernmo together with Robert and Hege will lead both theoretical and practical workshops, telling about different elements of Sami culture, as well as expressions of Shamanism, the meaning of different ceremonies and their practical use.
Food and accommodation in Drabeši Boarding school. Each workshop is limited to 10 participants. No previous knowledge is required for the workshops, minimal age is 18 years and one has to be self-sufficiant and ready to actively participate. Participation, food and accommodation is FREE.
One person can register for ONE workshop.
Joiking and bagpipe playing can be combined with Introduction to Sami culture.
In collaboration with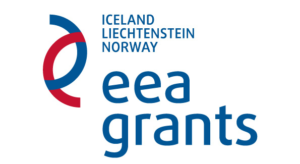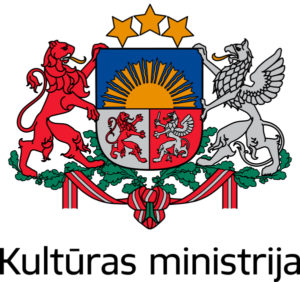 Projekts "Joikas un dainas" tiek finansēts no Eiropas ekonomiskās zonas finanšu instrumenta programmas LV04 "Kultūras un dabas mantojuma saglabāšana un atjaunināšana" neliela apjoma grantu shēmas "Kultūras apmaiņa"..